Riot- A public act of violence by an unruly mob.

Communal Riot- A public act of violence by an unruly mob with religion as the reason.


The "communal riots" have been the favourite topic of National and electronic media for quite sometime now. The "news" about Godhra episode was telecasted 24 x 7 on news channels. And even after 7-8 years of the episode, for media its just like a thing of yesterday and every other week there is a show to discuss its impact on India. Gujarat with re-election of Modi 2 times and with no.1 on development seems to have moved on but not the news channels. More recently Media reported "Kandhamal riots" with great zeal and words like "Hindu extremists", "Bajrang dal", "Right wing extremists" etc were frequently used.



To the common citizen it looks like only 2 riots happened ever! But the question for common man is-

"What happened in Bareilly?"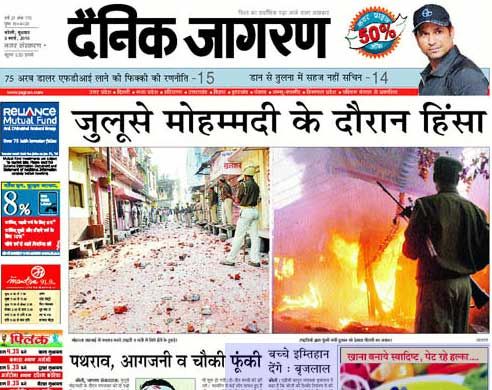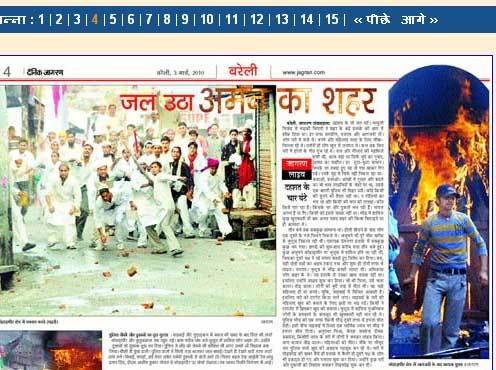 WHY THE RIOT HAPPENED?




Lucknow, March 2 (IANS) A minor communal clash followed by
sporadic arson
late Tuesday afternoon led the administration to clamp curfew in several parts of Bareilly city, officials said. Timely action by District Magistrate Ashish Goel was stated to have saved the situation from taking an ugly turn.
Trouble sparked off over the passage of a Barawafat procession. What started with exchange of hot words between members of rival communities, almost instantly snowballed into a violent clash as members of a particular community went on an arson spree, burning down a few shops.
Who was responsible? What action did the police take?
Maulana Tauquir Raza Khan, president of the Ittehad-e-Millat Council, was arrested late Monday from Bareilly, about 250 km from here. It was his "rabble rousing speech" that had led to communal tension in the district last week, officials said.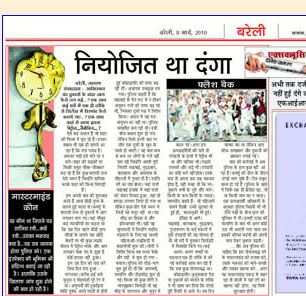 What did the Government do?




BAREILLY: Parts of the western UP city of Bareilly witnessed rioting again after

Mayawati government,

in a late Thursday night decision,

freed Muslim leader Tauqir Raza Khan, who had been arrested allegedly for inciting violence.



Khan was ordered to be released soon after all the charges, except a milder one under Section 144 of the Indian Penal Code, were removed by the Uttar Pradesh administration and As reported by Times of India earlier in the evening, the UP government was under immense pressure from members of his community to release Tauqir Raza Khan. He was arrested on March 8 as he was

he was allowed to walk free following immense pressure from the members of his community.accused of fomenting trouble, engineering riots and inciting people by police.


LINK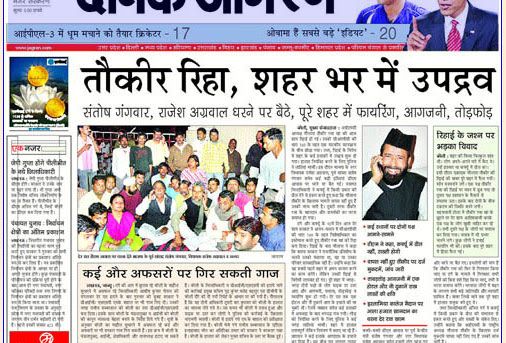 Why the electronic media didnt report this?
Links-
1.)
LINK
2.)
LINK
3.)
LINK