By Sanchit on Thursday, January 13, 2011
Filed Under: Media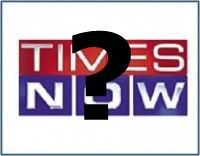 There had been a case earlier where Times Now twisted tweets of a user who responded to them on twitter and showed fabricated tweets. On the complaint of the user Times now was 1st in denial mode but later accepted their mistake. You can check the whole incident along with mails from Times now

HERE

.





Now thats a thing of the past but some people don't learn from there mistakes and Times now seems to be one of them.

It has again been caught on the wrong side of journalism where it yet again twisted tweets of another user!






Whole Incident-






Times Now hosted a Newshour program on BJP wanting to host the national flag. It invited feedback from news watchers to tweet their feedback. Tweeple

Malleshwara had responded with his tweet. Please check below: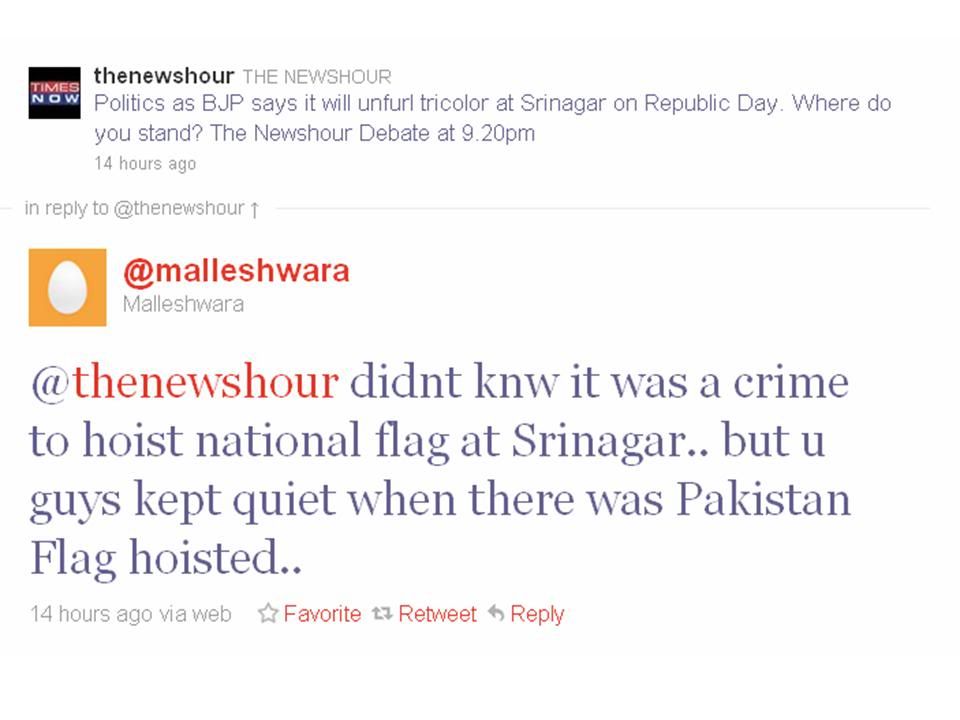 And in their program, Times Now carried Malleshwara's tweet. He was shocked to notice however that his tweet was twisted beyond recognition. Malleshwara was appalled.



It was not just Malleshwara whose tweet got twisted. Tweeple Praween was among others whose tweet ended up convoluted. Please check below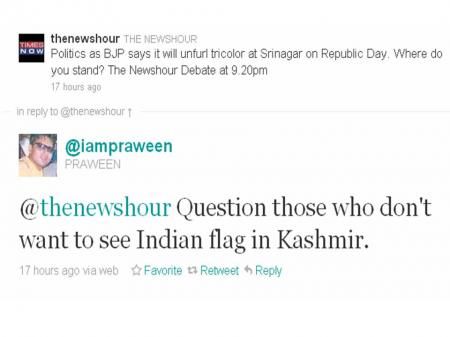 And in their program, this was how Times Now carried Praween's tweet-



Now the question is- Are the viewers right in completely believing what the Media shows without questioning?


Credit for finding the bluff to ZoomIndianMedia.




EDIT-



A little more research showed that TimesNow "edited" tweets from all quarters and parties involved and toned down the language used. Thats pretty neutral in my opinion and thus TimesNow wasnt acting in a biased way. However how "ethical" is it to edit the feedback of persons and attribute it to them is a thing to question.